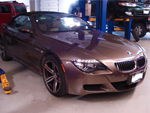 Import Auto Repair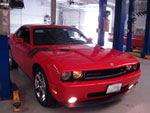 Domestic Auto Repair
Exotic Auto Repair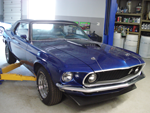 Classic Auto Repair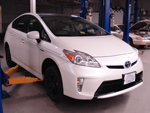 Hybrid Auto Repair
Car Inspections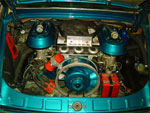 Custom Work
A Passion For Automotive Excellence

sm

Was Featured In:
Where to get stuff fixed by
Chicago's best fixers
read article
Drew's Garage offered complete auto repair and maintenance on import, exotic, luxury, hybrid, domestic, and classic cars and trucks. With a passion for automotive excellence, we were dedicated to all our clients automotive needs. We spent almost two decades in Schaumburg providing personalized high quality automotive repair, working hard to earn and keep the trust and loyalty of clients. We took great pride in providing exceptional service, quality, and value on all our repairs.
Environmentally Conscious Auto Repair Service
Service & Repair
Bosch Authorized
Green
Best Practices
• All Work Warrantied
• Certified Technicians
• High Quality Auto Repair
• Pre-purchase Inspections
• Aftmkt Warranties Accepted
• WiFi Client Lounge
Focused on Client Care

Shop Gallery
learn more
About the Shop
Higher Standard
About Drew
Wasting time going to and calling dealerships, franchises, and unskilled independents when looking for answers? At Drew's Garage you talk to someone who is accountable and responsible- me. I focus on client care and strive to develop a relatioinship with both you and your car. We are relentless in our charged pursuit of perfection and client satisfaction.

We work to a higher standard to give our clients the very best service possible at the best value we can everyday. Call and tell us what we can do for you and have a real conversation with a skilled tecnician that understands your car and the technology the manufacturer deployed with it.
We service these makes and more:
Acura • Alfa Romeo • Aston Martin • Audi • Bentley • BMW • Bugatti • Buick • Cadillac • Chevy • Chevrolet • Chrysler • Citroen • DeLorean • Dodge • Ferrari • Fiat • Ford • GM • GMC • Honda • Hyundai • Hummer • Infinity • Isuzu • Jaguar • Jeep • Kia • Lamborghini • Land Rover • Lexus • Lincoln • Lotus • Maserati • Mazda • McLaren • Mercedes Benz • Mercury • Mini • Mitsubishi • Nissan • Pontiac • Peugeot • Porsche • Ram • Rolls Royce • Saab • Scion • Subaru • Toyota • Volkswagon • VW • Volvo
Contact Us
Import vCard
clientcare@drewsgarage.com

We service these these areas and more:
Algonquin • Arlington Heights • Bannockburn • Barrington • Buffalo Grove • Carpentersville • Cary • Chicago • Chicagoland • Crystal Lake • Deer Park • Deerfield • Des Plaines • Elgin • Elk Grove Village • Glencoe • Glenview • Highland Park • Hoffman Estates • Inverness • Kildeer • Lake Bluff • Lake Forest • Lake Zurich • Lincolnshire • Long Grove • Mount Prospect • Northbrook • Northfeild • Northshore Area • Palatine • Park Ridge • Prospect Heights • Riverwoods • Rolling Meadows • Schaumburg • South Barrington • Vernon Hills • Volo • Wilmette • Winnetka • Wheeling
60173, 60193, 60195, 60169, 60004, 60005, 60007, 60008, 60067, 60074, 60095, 60056, 60070, 60090, 60016, 60018, 60068, 60010, 60047, 60089, 60022, 60035, 60093, 60073, 60091, 60062, 60025, 60045, 60015, 60069, 60045, 60061, 60012, 60013, 60120, 60110, 60601, 60602, 60603, 60604, 60605, 60606, 60607, 60608, 60609, 60610, 60611, 60612, 60613, 60614, 60615, 60616, 60617, 60618, 60619, 60620, 60621, 60622, 60623, 60624
Drew's Garage Auto Repair Service and Pre-Purchase Used Car Inspections

Import • Luxury • Exotic • Hybrid • Domestic • Classic • Antique

214 Barger St.
Garland, Texas 75040

214-886-0200
clientcare@drewsgarage.com